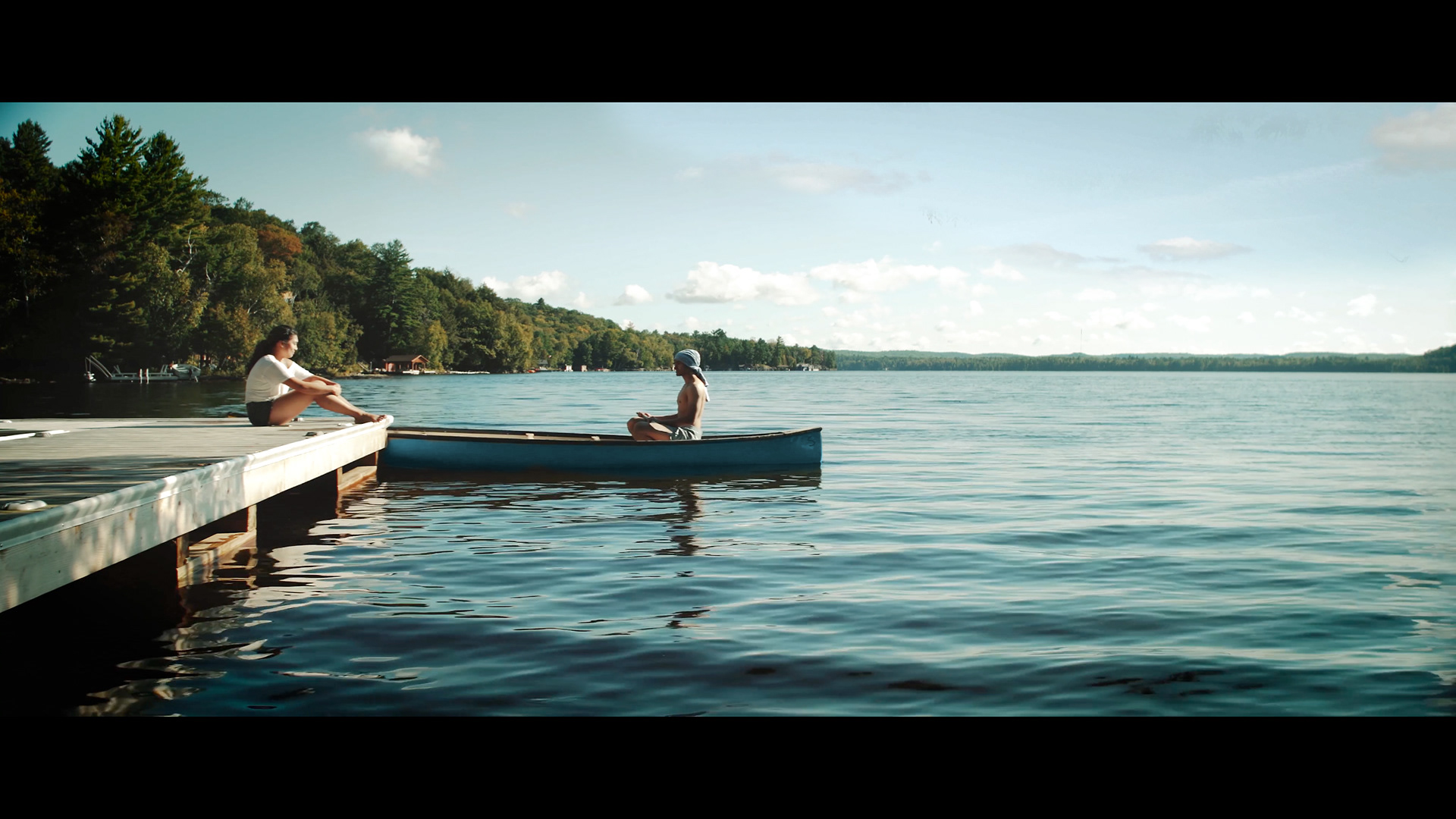 The production was done through Cinecoup's accelerator program, which meant creating mission videos during the competitive selection process. Further details can be found on the
Wattpad/Cinecoup Strange Yarns site
. The finalized short is currently in post-production, scheduled for release in 2018.
The budget for the shorts were a max of $6,000 CAD, so we kept the crew on this short creature-feature small and nimble for the one-day shoot in cottage country.
The Baby Blue Canoe
was filmed in 4K on anamorphic glass. Cast and crew list below, along with some behind-the-scenes shots.
Ellie Posadas as Margot (lead)
Arun Varma as Johnny (lead)
Chris Cruz as "other" Johnny (supporting)
Sabrina Spilotro as Katrina (supporting)
Carolyn Wu as Dana (supporting)
Ryan Couldrey - Producer, Director, Screenwriter, Editor
Sabrina Spilotro - Cinematographer
Nadya Hanlon - Sound Recordist
Megan Fraser - Prosthetic FX, Makeup and Hair
Margo Paige - Prosthetic FX, Makeup and Hair assist
Emily Gilhooley - AC, Grip and Gaffer
Althea Manasan - Set Photography
Kira Hall - Craft Services